The Benefits of Sugar?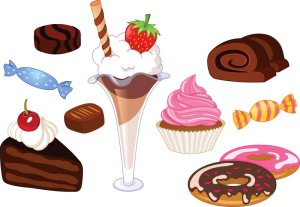 The Benefits of Sugar? Have you ever been in the barn, tack room or at a competition and found yourself starving. Skipped lunch, possibly breakfast, and on the counter is a giant box of brownies, or candy, or even worse home made donuts!!! Well, I have, and I immediately stuffed myself with one of the items and then two hours later, with a stomach ache to complain about, I asked myself, why in the world did I eat all of that sugar? Sugar is everywhere. In ketchup, cereals, yogurt, tomato sauce, cookies, etc. Most importantly it is highly addictive.
Here is a good article as to why we should not be eating sugar. Probably everyone knows some of the info in the article, but read it anyway as a helpful reminder to maintain our health and Why Sugar Contributes to Many Diseases!
Read "The Bitter Truth About Sugar" (click title to read).