How Much Weight Can a Horse Carry?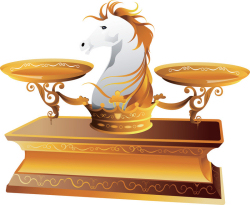 Sometimes I am asked if I think a horse may be stressed with too much weight to carry. I really haven't been able to answer the question scientifically. I have basically used my common sense and was not knowledgeable about safe proportions of weight on a horse.
This article in Horse Science News offers a good guideline for appropriate weight based on some scientific studies regarding the comfort and safety of the horse.
Click to read the article